Bristol Group believes that integrating environmental, social, and governance (ESG) policies into its investment and management activities is not only socially responsible but also generates valuable benefits for its properties, tenants, staff, customers, residents, and investors. Awareness of and investment in ESG goals in real estate investment and development helps mitigate risks, enhance resilience, and support strong communities wherever Bristol is active.
Environmental: Bristol Group seeks ways to have a positive environmental impact by improving energy efficiency, waste management, water conservation, and indoor air quality for its assets. Where possible, Bristol's project managers evaluate the responsible use of natural resources, the sustainability and energy efficiency of new capital investments, and the best practices available to reduce material and energy waste in its portfolio.
Social: Bristol Group seeks to positively influence communities where it invests. The success of property investments relies upon an available and engaged workforce as well as strong relationships with local real estate professionals and owners, businesses, governments, and property users. Bristol's community involvement enhances the relationships, trust, and mutual understanding between its managers, tenants, vendors, customers, residents, neighbors, local community members, and governmental agencies. Bristol investments support job growth and create livable communities by prioritizing transformational opportunities in underserved areas and mixed-income neighborhoods.
Governance: In its interactions with staff, investors and communities, Bristol Group values excellence, measurable achievement, integrity, accountability, transparency, and teamwork. The company is committed to conducting business ethically and legally.
REPRESENTATIVE PROPERTIES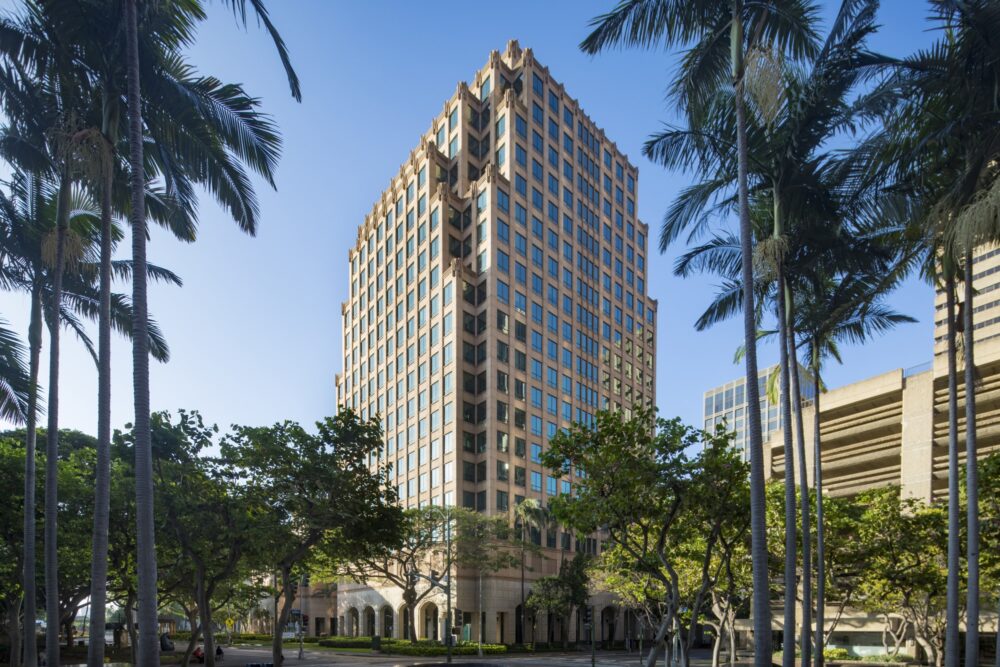 ALII PLACE
Honolulu, Hawaii
A 23-story Class A office tower completed in 1992.
LEED Gold
337,370 square feet
NOMA STATION
Washington, DC
Redevelopment of the historic Woodward and Lothrop warehouse into a Class A office building, with an additional 1.75 million square feet of development potential on a seven acre site.
LEED Platinum O&M
435,000 square feet